eMG100
The revolutionary smart hybrid communications solution for small and midsize businesses
It's time for unified communications (UC), the transformative tool that integrates all your business communications into one place. Here's the one solution to help you connect better, boost efficiency, and move your business to the next level.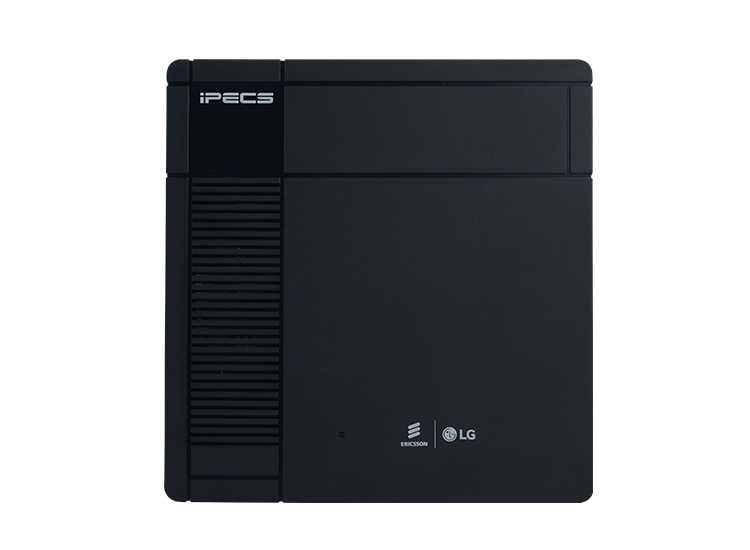 Cost effective hybrid platform
It's cost effective hybrid platform that supports IP, digital and analog communication technologies. Choose the platform with UC features embedded, to make your team more connected and more productive. iPECS eMG100 provides various built-in solutions that maximizes your return on investment.
Simple single cabinet
Remove the hassle of carrying multiple cabinet types for your communications solution. Whether you are looking for series of capacity upgrades, complete hardware expansion or technology upgrade from TDM to IP, this single cabinet simplifies your options.
Prepare for growth
Be primed for expansion, with a seamlessly scalable comms system. It's easy to add capacity, along with all the features you need for frictionless progress. Take advantage of the business communications platform that adapts to your ambitions.
Tailor to your needs
All businesses are different. Whatever makes you distinctive, pick the apps and integrations you need to connect better and deliver more. Choose add-ons to meet your specialization, either from our suite or from compatible third parties.
Work mobile without boundaries
By embracing voice over IP technology (VoIP), you can power enterprise mobility. Convert smartphones, PCs, and tablets into multifunctional desk phones so you can take the office with you. Look professional with one-number service from any device, in any location.
Make deployment simple
Transition seamlessly to a new system that doesn't disrupt. IT managers can breeze through initial installation, and quickly customize settings for easy management. The user-friendly interface is consistent across devices, keeping training times quick.
Built-in unified communications
Multiple call handling
Reporting, monitoring, and analytics
One-number service on any device, anywhere
Hot-desking
Multi-site functionality
Emergency features with offsite management
Drop Us a Line Anytime
Contact us any time and one of our team members will be happy to help you