Discover the future of communications with iPECS apps and add-ons
Lead the way in communications with a full suite of cutting-edge apps for all business sizes. From Unified Communications (UC) platforms to specialized tools to boost productivity, find all you need to connect your team and your customers.
Connect your world
Build the business communications system you can't live without. Enjoy compatibility with a comprehensive range of Ericsson-LG Enterprise communications applications, so you can tailor your setup to your sector, your needs and your customers.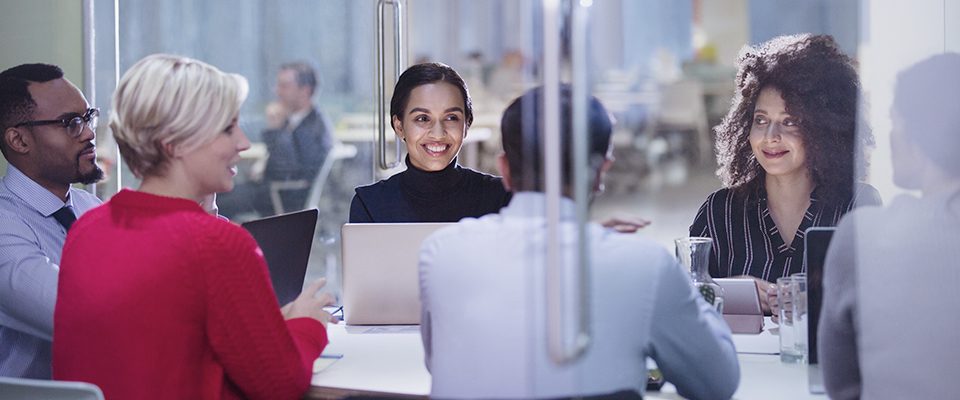 Excel in customer experience
Enhance communications with customers and colleagues. Use dynamic monitoring and analytics to respond to customer needs. Manage call routing easily with auto-attendant. Collaborate better with colleagues using UC tools. Whatever the process, the right tools make it easier.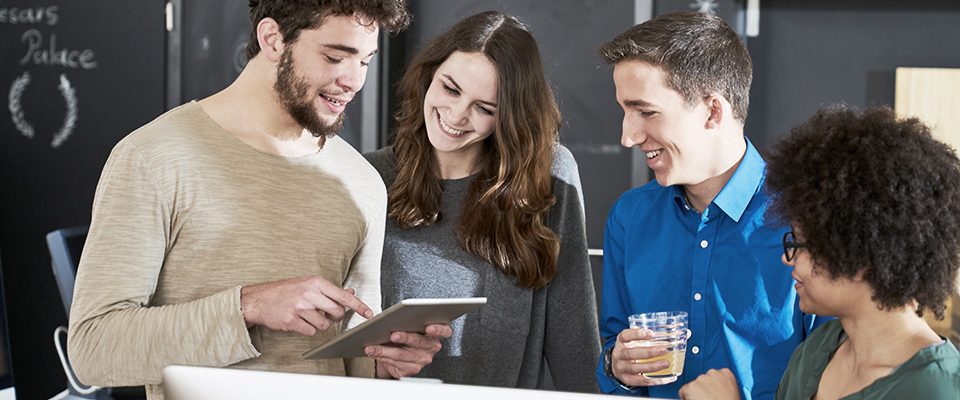 Boost productivity
Make communications efficient with a suite of tools that promote smart workflow and enhance efficiency. Whether it's call-routing, collaboration or time-saving solutions, pick the apps you need to simplify everyday processes.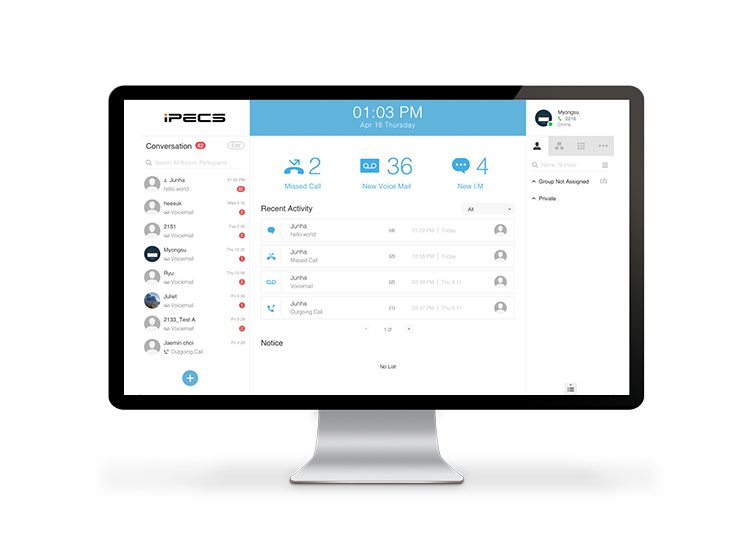 Revolutionize your business with Unified Communications (UC)
iPECS UCS is a productivity-boosting app that consolidates all communications into a single system accessible from anywhere. Enable true enterprise mobility. Enhance collaboration to make workflow seamless. The world is ever more connected and ever more mobile. Empower your business to keep pace. UC is the future of business communications.
Integrated presence
Instant messaging, SMS and Note
Voice and video calling
Voice and video conferencing
Single and multi log-in by user license
Click-to-call
Call control
Visual voicemail with intuitive UI
MS Outlook synchronization
MS Exchange Server integration
Organization chart
Supports multiple call servers
Client virtualization
Active Directory-based single sign-on
CRM integration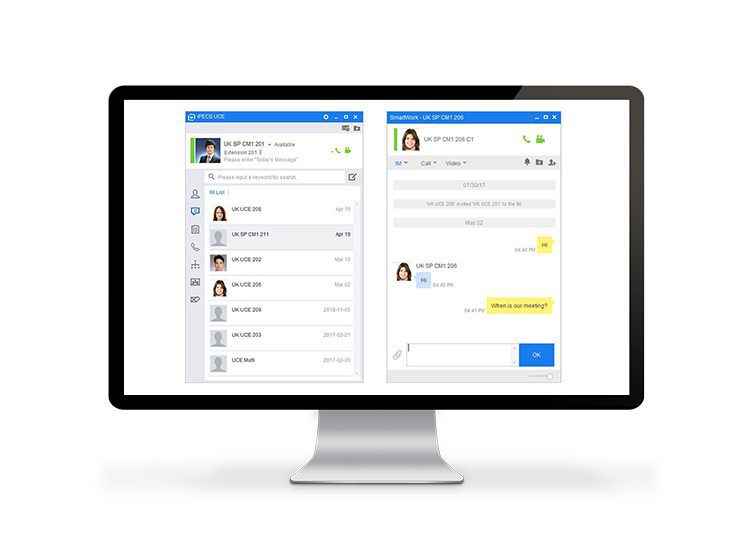 Enterprise-grade Unified Communications
Transform your business with the on-premise Unified Communications (UC) solution. Connect better than ever by integrating all business communications into one place. Collaborate at the click of a button. Simply connect to your iPECS UCM business phone system and make communications more efficient than ever.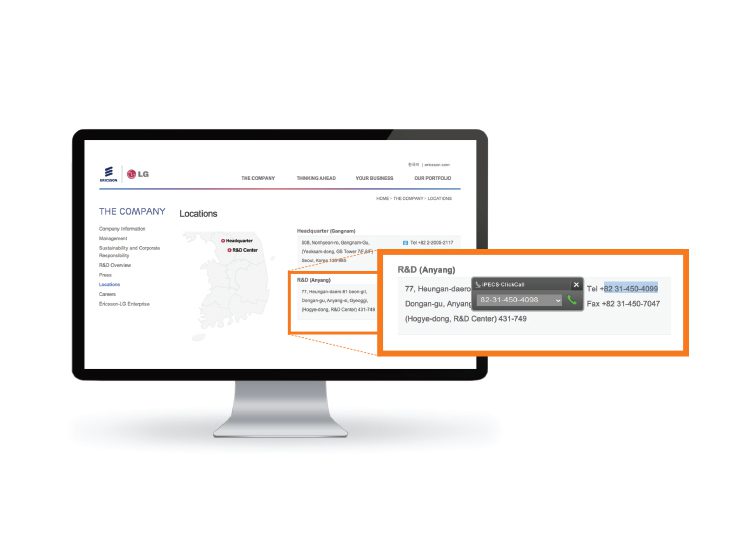 Make dialing as simple as possible
Make dialing simpler with an easy-to-use click-to-call application. No need to copy and paste, just click and select a number on your PC to quickly place a call.
Call control client
Easy installation
No dedicated server required
Supports outgoing calls
Dialed call log
Multilanguage support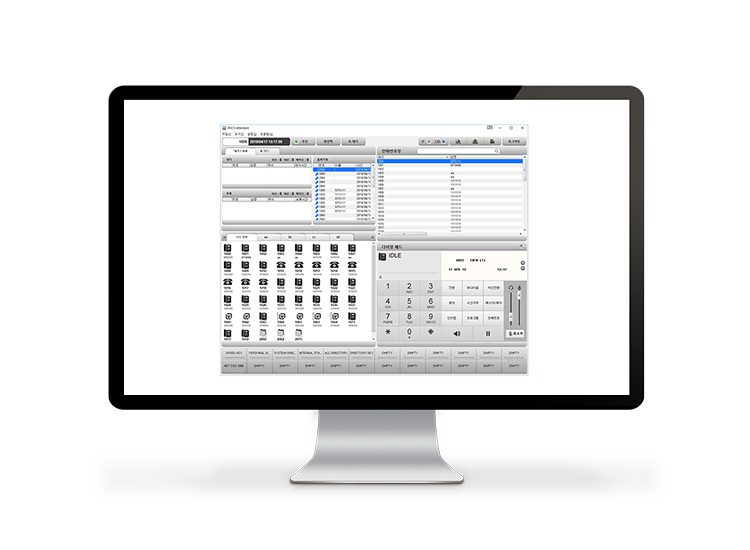 The perfect communication app for receptionists
Manage calls and more with the Windows-based app that supports receptionists. Integrate phones with other systems with a tool that enhances service and efficiency. Perfect for hospitality or any SMB or enterprise phone system and compatible with all iPECS communication platforms.
Phone book and directory search
Caller information displaying incoming call types including internal, external and recall.
Wait time and priority-based call handling
Call park, paging and e-mail for multi-purpose call handling
Night service or emergency mode
Manual trunk selection for urgent outgoing calls
Easy conference setup
Call recording
Presence monitoring for all devices including phones and clients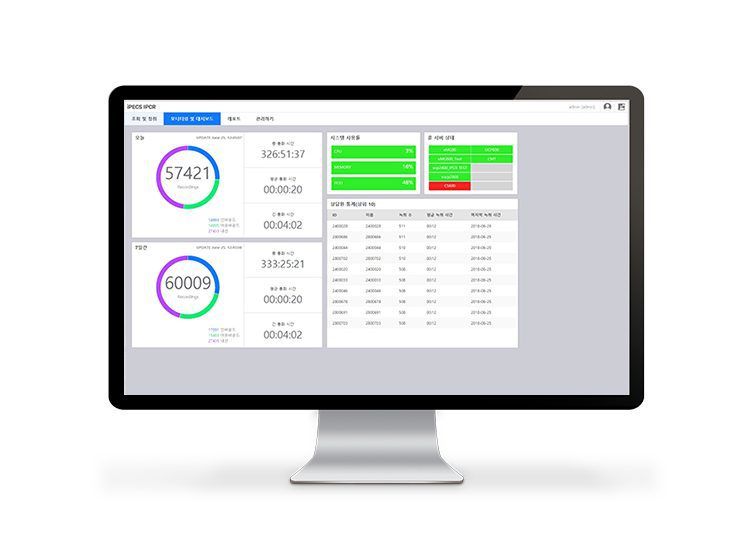 Secure, easy call recording for all size businesses
Enhance customer service with ease, using web browser-based call recording that integrates seamlessly with iPECS communications platforms. Empower yourself to analyze and improve the way you communicate with customers. Trust in a tool that stores calls securely while enabling unsurpassed ease of use.
Real-time monitoring and recording
Single server for all terminals
Remote call recording
Search and play from database
Distributed recording
Quick-read statistics display
Conference recording
High availability
Data encryption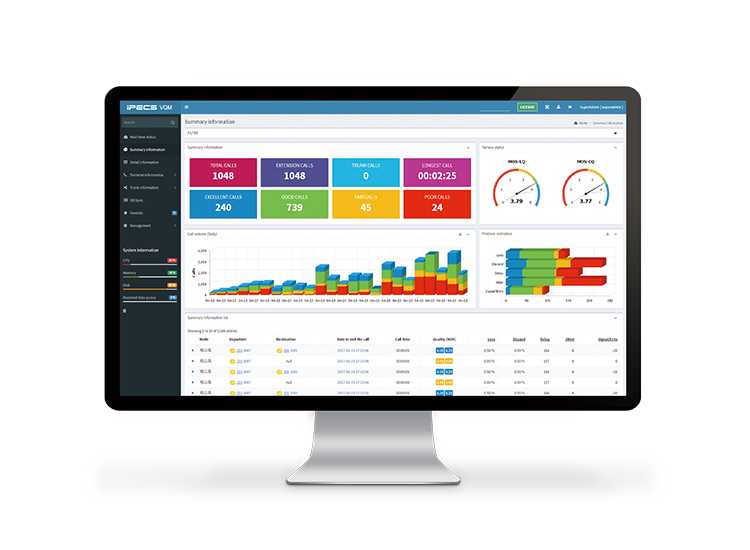 Powerful call quality management
Easily monitor and manage the health of your VoIP network to ensure consistent high-quality voice traffic. View essential network data in an easy-to-understand graphical user interface. Powerful problem tracking and prevention tools make life easy for network operators and admins.
No switch port mirroring
Problem tracking and prevention
MOS, Talk Delay, Packet Loss, Jitter statistics
Easy user management
Uses IETF standard (RTCP-XR [RFC 3611],
SIP RTCP Summary Report [RFC6035])
eNMS integration
Historical reporting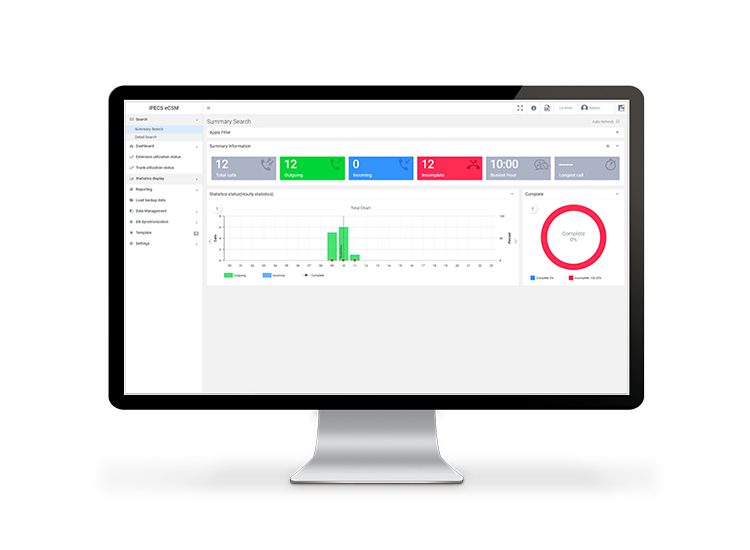 The intelligent call analytics tool that helps you strive for perfection
Gain valuable insights into your customer interactions with call statistics management. Build productivity into your everyday with a best-in-class customizable reporting, analytics and resource management application.
Statistics on extension and trunk utilization
Wallboard and dashboard for real-time monitoring
Call trace details
Customizable reports with detailed statistics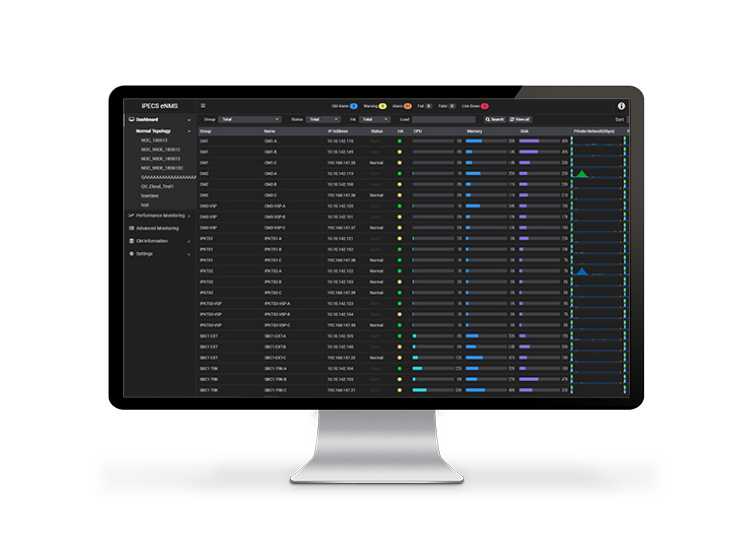 Advanced operation management tool
Maximize network efficiency and make uptime the norm with an on-premise network management system. Set auto-alerts or access via quick view to assess all critical network information. Diagnose problems rapidly to minimize downtime and stay connected and reachable.
Multiple iPECS UCMs can be monitored
Server grouping: easy to manage large number of servers
Network traffic data monitoring
Trunk information monitoring: outgoing and incoming route group
Disk partition data: detailed monitoring of disk usage
Terminal status: busy, idle, disconnect, no answer, hardware, fail
Subscriber group information
System configuration view: LCM status, TDM G/W status
Local SMS interworking for quick notification: S/W modification needed for each carrier
[Enterprise] iPECS UCP solution – HongQi Pharmaceutical, China
[Hospitality] iPECS eMG800 solution – One Shot Recoletos, Spain
[Government] iPECS eMG800 solution – Korean embassy, Spain
[Government] iPECS UCP solution – San Agustin, Spain
[Hospitality] iPECS UCP solution – Savoy cologne, Germany
Drop Us a Line Anytime
Contact us any time and one of our team members will be happy to help you